This morning, I read about the Antivirus App Scam in Google Play in CNet. I was shocked to see that the Antivirus App involved in the scam came in the top five paid app list. More than 10,000 people bought the app for $3.99. The name of the app is "Virus Shield". Fortunately the app was not a virus or a phishing category. The developer has just created a non functioning app for loot money. But still there are thousands of people who lost money in this scam.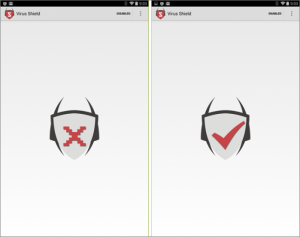 This was initially identified by Android Police. Then Google tool down the app and the developer from the Google Play. Many people gave 4 and 5 rating for this app. This incident shows how easily people can be looted with these kind of apps in spite of all the security checks done by Google.
This is not a threat in Google Play alone. We have to be careful when installing apps from Apple's App Store or Google Play  or Windows Apps. We can't just relay in the ratings given by people. We have to take steps to know about the app before installing it in our phones or tablets. Below are few steps I follow before installing a app in my phone or tablet.
Tips to avoid app scams:
I'll try to make use of the apps provided by Google in case of Android or Apple in case of iOS devices. There could be some limitations in the apps. But they are safe and most of the time perform well with the ecosystem.
For my requirement if there is no app available from Google or Apple then I'll try to find the needed app from well-known companies like Microsoft, evernote, drop box, AVG, McCafe, ….
If the app which looks fitting my requirement is from an unknown developer or company, then I'll try to check all the apps from the company or developer and see if there are any suspicious clue.
Then I'll check the website of the developer or the company.
If everything looks satisfied. Then I'll check the security permissions required by the app. If the app looks like using too many security permissions, then I'll ignore the app. For example, if I'm looking for a live wallpaper app in Google Play, and if the app needs permission for Phone Calls or Network Communication, then I will not install the app.
Don't get tempted to install and try any free app. Always try to verify the app and the developer before installing them.
Let me know your thoughts and tips on verifying the authenticity and the legitimacy of the app.