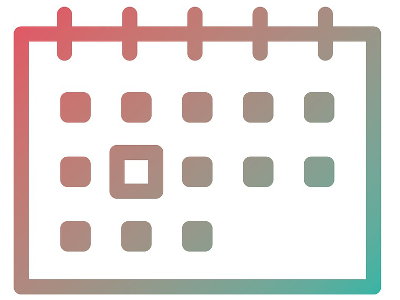 Using this calculator, you can find the duration between 2 dates. You also have the option to include the end date to the duration. This is based on the common Gregorian Calendar. Here one year is considered as 365.2425 days including the leap year and one month is considered as 30.436875 days.
Valid Range Of Dates
Start Date: Range of 0001-01-01 to 4000-12-31
End Date: Range of 0001-01-01 to 4000-12-31
Date Format: YYYY-MM-DD
Example
Consider, you want to find the duration between 2018-02-24 and 2018-03-24 including the last date. Then enter the dates in the start and end date fields, then select the option "Include end date in duration" and press the "Calculate Duration" button. Here is the result:
Duration: 29 Day(s).
Duration in Hours: ~696 Hrs; Minutes: ~41,760 Mts; Seconds: ~2,505,600 Sec.