Prime Number Calculator
---
Select the type of calculation you want to perform.
Prime Numbers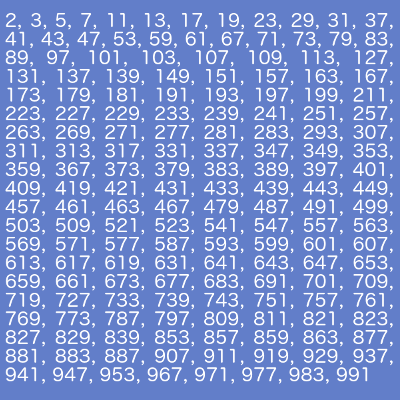 Prime numbers are natural numbers which can be divided only by one and itself without a remainder. Here is some of the interesting facts about prime number.
0 and 1 are not prime numbers.
None of the even numbers are prime numbers except '2' as they are divisible by 2.
Any natural number which ends with 5 is not a prime number except '5' as they are divisible by 5.
The largest prime number identified yet (Jan 2016) is 274,207,281-1. This prime was discovered on 17th Sep 2015.
There is no such efficient formula to identify a prime number. Only sieve theories are available.
To efficiently find primes between smaller numbers you can use Sieve of Eratosthenes theory.
Some of the cryptography technologies like RSA uses large prime numbers.
Page Last Modified On: Jan 15, 2021
---
Disclaimer: We took every effort to provide higher level of accuracy in the calculators, converters and tools we have added to www.MyTecBits.com Tools section. But, we cannot give any guarantee or can be held responsible for any errors, defects, faults or mistakes in any of the calculators, converters or tools. Please see detailed terms of use and liability disclaimer in Terms of Use Page.