There are several types of financial savings. Few of the low-risk or no-risk savings includes bank savings account, High-Yield savings account, CD (Certificate of Deposit), FD (Fixed Deposit), IRA in US, ISA in UK, etc. When you save your money in these accounts, the money will slowly grow with the help of compound interest. Compound Interest is the type of interest calculated on your initial investment amount or principal along with the interest accrued over the previous period of time. i.e., Interest is calculated on the already accrued interest.
Formula To Find Compound Interest With Just The Initial Deposits
This formula is used when you are doing savings with one time deposit.
A = P (1 + r/n)nt
Where:
A = Final Amount
P = Principal Amount
r = Annual Interest Rate (in decimal)
n = Compounding Period (number of times interest applied per year)
t = Time (in years)
Formula To Find Compound Interest With Initial And Periodic Deposit
However, if you like to add more money to your savings by periodically adding a small amount to the initial deposit, then the formula will be different. In fact, there are two formulas based on when you are planning to do the periodic deposit, beginning or end of the period. Let us see the formulas
If deposited at the BEGINNING of each period

If deposited at the END of each period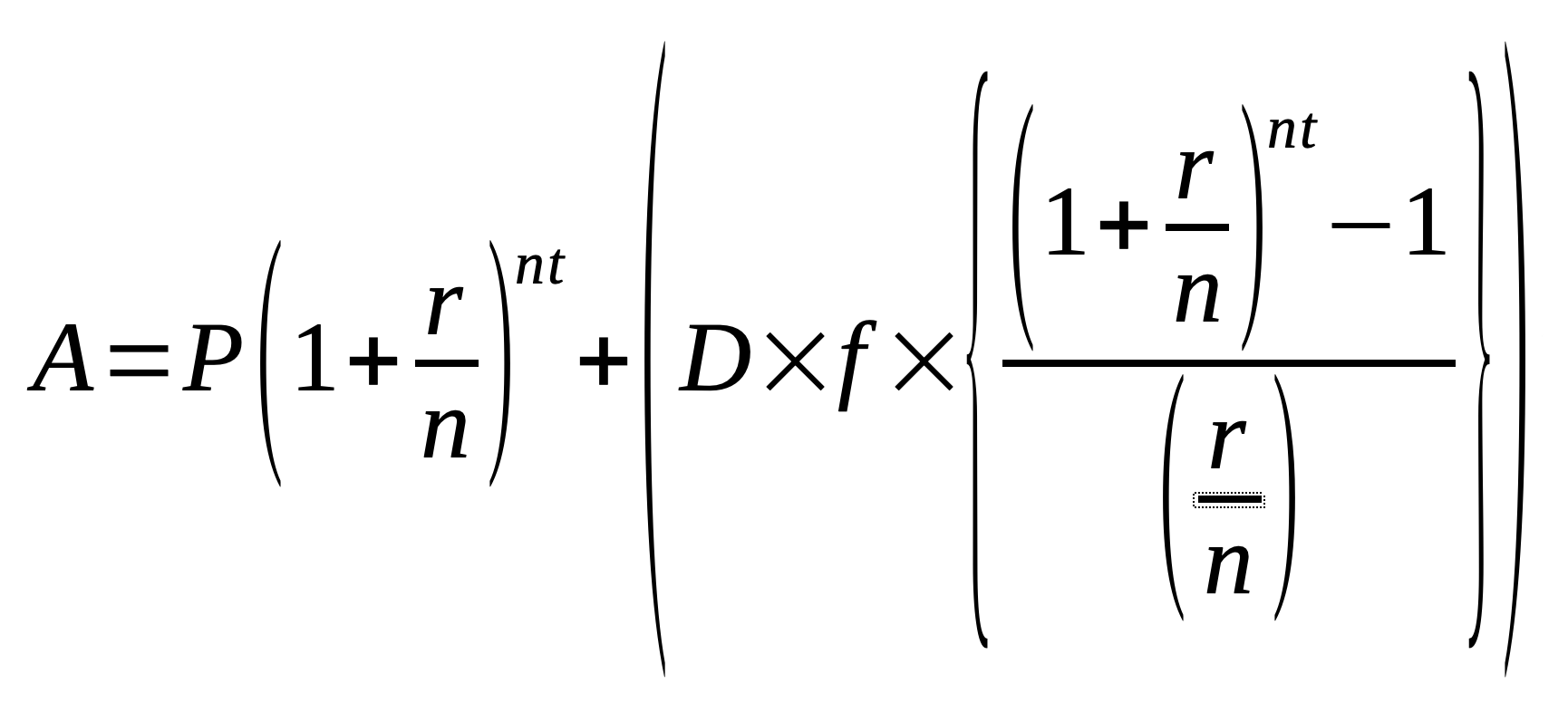 Where:
A = Final Amount
P = Principal Amount or Initial Balance
D = Periodic Deposit
r = Annual Interest Rate (in decimal)
n = Compounding Period (number of times interest applied per year)
t = Time (in years)
f = Number of periodic payments in a compounding period